How background music creates atmosphere during play
Background music is one of the most important tools to create atmosphere in any tabletop RPG round. By the push of a button, it accentuates the GMs story with a fitting musical backdrop, amplifies the players' emotions and increases immersion. The idea comes from films and video games, which be unthinkable without background music.
Soundtracks that fit the story create the perfect mood for settings such as dark catacombs or magnificent temple complexes. And preparing the music takes a lot less time than creating other handouts. In this GM tip, we will show you where to get good background music for RPGs and how to use it effectively.
Two examples for tabletop RPG background music
Before we give you any tips on how to use background music, check out these two great sample tracks to see what background music can do to create a certain mood. Just close your eyes and let the music carry you away.
Gone Girl | At Risk
by Trent Reznor and Atticus Ross
2014
Mood: Creepy, tense
Sicario | The Beast
by Jóhann Jóhannsson
2015
Mood: Swelling, something big and bad is coming
When should you use background music during a game?
Background music helps highlighting certain scenes, settings or characters in your adventure. Dark sounds for the exploration of an infested crypt, pompous fanfares for the King's big appearance, hectic beats during a chase. Think about what moments in your story you would like to musically underline while preparing your game.
Here are some suggestions for scenes, where background music works especially well:
Background music is also something to consider for the start of a round. It helps the players get into the proper mindset of the game setting and away from the real world. Some GMs even use a reoccurring title melody, a theme, as it would appear in TV series. Here are more tips on starting a round with music.

How much music does an RPG session need?
As a rule of thumb, two tracks per hour of game time are sensible. For rounds that take about 4 to 5 hours, I always prepare 8 to 12 tracks. This includes one track per scene with a bit of backup background music for unforeseen situations – you never know where the adventure might be headed.
If in doubt, it's better to prepare fewer tracks than to prepare too many. Too many tracks are more difficult to handle while GMing. The absolute minimum, on the other hand, are three tracks. They should be enough to create some ambience, without having to spend too much time preparing.
You can let the individual tracks repeat about 4x in a loop. Any longer and their effect will wear off. The players will notice that the same tune is repeating itself over and over. This usually ends up being more annoying than anything, and is counter-productive for the game's atmosphere.
Don't play music on infinite repeat
Music is most effective when it's being started, after a long period of silence. It interrupts the narration for a few seconds and gives players a new auditory stimulus. They listen more closely and think, "Wait, something important is about to happen". After about 20 seconds, this effect will subside. The music will still bolster the narration, but our brain will move it back to the side-lines, so that we can concentrate on the conversations around the table again.
That is why we advise against having a constant stream of music playing in the background at all times. If there is always music playing, players will start blocking it out subconsciously. In that case, you could just leave it out completely. You should also be careful when using pre-made playlists such as film soundtracks. They rarely fit the current game situation due to their constant changes in pacing. It's better to use fewer tracks, but to hand-pick them prior to the round.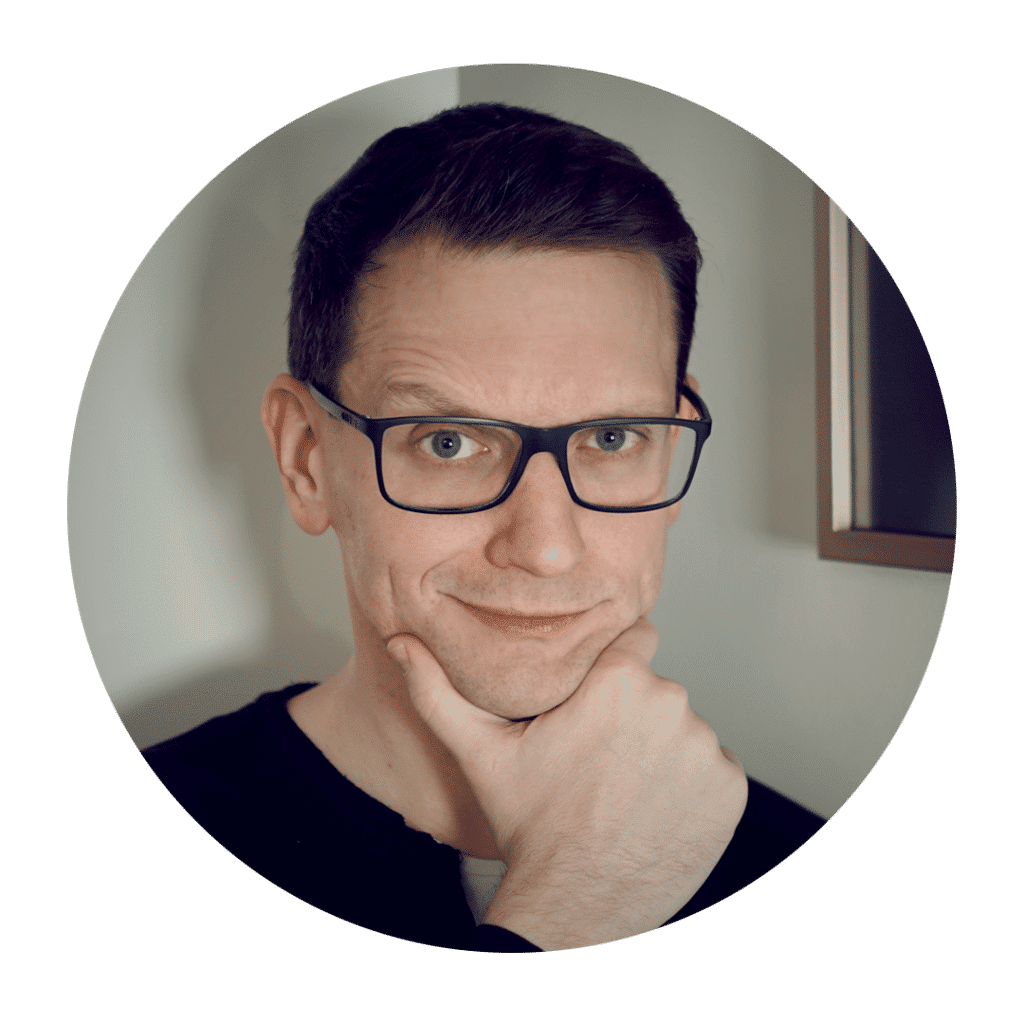 If you play a track or playlist on infinite repeat, players will start blocking it out subconsciously. It's better to use fewer tracks, but to hand-pick them prior to the game session.
What makes a good background music track?
Ambient music is what's best suited for use in tabletop RPGs. These tracks are usually long and subtle instrumental pieces, which aim at conveying a certain mood. You can also find good background music in film, TV or video game soundtracks. A list of suggestions can be found below. As soundtracks are often tailored specifically to their respective films or games, only two out of every ten tracks are usually suitable for RPGs – unless you edit them with audio software (see 
more information on that below
). The ideal track for RPG background music should fulfill these criteria:
Three examples which make for great ambient music
Game of Thrones Season 4 | Thenns / Let's kill some Crows by Ramin Djawadi / Sadzid Husic
2014
Mood: Fight scene, battle
The Girl with the Dragon Tattoo | Perhelion by Trent Reznor / Atticus Ross
2011
Mood: Creepy, dark, tense
Hades | Primoridal Chaos by Darren Korb
2018
Mood: Mystical, otherworldly

Where to find background music for tabletop RPGs
Here's a list with suggested background music sources for your tabletop RPG sessions. It contains handpicked ambient music YouTube channels, movie and video game soundtracks. If you have any other suggestions, please add them in the comments. That way we can continually update this list.
A – Ambient Music Channels on Youtube
YouTube offers a near endless selection for background music for all situations and settings. Simply enter the word "ambience" combined with your genre of choice, and you will get fitting suggestions. Even "Orc battle ambience," for example, yields 10 results.
Here is a selection of YouTube channels that specialize in ambient music. You can find 3,000 tracks on these channels alone!
Dark and creepy background music
Tabletopaudio.com
 is the dream of any GM looking for background music. On this website there are already more than 280 tracks composed specifically for tabletop RPGs. The tracks can be filtered by genre, each one is 10 minutes long and new tracks are added every month. And it's completely free. Apart from the finished tracks, they also offer the "Soundpad," a tool with a simple interface to create music for various settings. Composer Tim (
@TabletopAudio
 on Twitter) has received multiple Ennie Awards for his website. You can support him via Patreon or with one-time donations – he really deserves it.
C – Video game and movie soundtracks
There are countless film, TV and video game soundtracks out there. You can find something for every setting and genre. But not all soundtracks are suitable to use as background music. Many are too short or change pace and mood too quickly, to be used for tabletop RPGs. We have created a categorized list of suggestions, which we like to use for our sessions. If you have any other ideas, please 
add them in the comments
.
D – Tools to compose TTRPG background music
If existing tracks aren't individual enough for you, you can use various tools to create your own background music. These tools offer generic musical pieces for various RPG situations (e.g., dungeon, travelling or town), and each single part they are made of can be adjusted with sliders. For a musical backdrop for travelling through the forest, for example, you can individually adjust the volume of the melody, birdsong, rustling of leaves, wind and rain. Adjusting the tracks during the game, however, is probably too complicated, if you're telling the story at the same time.

Youtube downloads – are they legal?
There are webbased tools and free software available to download music from Youtube. But is it legal to download videos or music from Youtube for private use? According to Techadvisor.com and Tim Schmoyer from Video Creators it apparently is. Check out their articles and videos for more details:
Editing sound files yourself – with Audacity
Many film and video game soundtracks are too short or change their pace and mood too quickly, to use them as background music for RPGs. Here, you can help yourself with a bit of audio editing. Many short tracks can be combined into one long track. And you can cut out unfitting portions of tracks, that switch between various moods.
Audio editing sounds like more of an effort than it really is. With a bit of practice, editing a track only takes 1 to 2 minutes. The standard tool for hobbyists to edit audio is the free program "Audacity." Here's our 10-minute tutorial to explain the basics of editing background music.
Sound effects – do they work for tabletop RPGs?
Screeching tires while slamming on the brakes, an ear-splitting explosion, the scream of an exotic beast – those are good examples of sound effects that evoke intense emotional reactions. Without professional tools such as soundboards or streamdecks (see below), it is incredibly difficult to play them with perfect timing. If you need to fiddle around with your device to play them, these sound effects might become unintentionally comical and will negatively affect immersion.
Surprisingly, it's usually better for these sounds to come directly out of the GMs mouth – even if that means them not sounding realistic. Then they always arrive at the perfect time and there is no narrative break. A bellowed "ka-boom" (or any other explosion sound) is more impressive, than a delayed sound effect, that might end up sounding hollow or too quiet. If you have made other experiences with sound effects, 
leave a comment below.

During the game, make it as easy as possible for you to select and play the correct tracks at the right time. In order for this to work, here are a few tips on how to prepare the playlist.
1. Give each track a clear name
Give the titles distinct names, so that you can find them easily during the game. These could be the names of the scenes that the tracks are for (e.g., "In the temple of healing"). Or you could name the tracks after their mood (e.g., "Dark 1," "Dark 2," etc.). Depending on your player app, these names need to either be in the file name directly, or in the tags. You can edit the title information by right-clicking the file. There are also tools such as "mp3tag" that you can use to edit the title information for multiple tracks in bulk.
2. Put the tracks into the right order
It's best to order your playlist by your adventure's intended course, and number them accordingly. Many GMs write down the order of their scenes before rounds as a reminder. It helps writing down the title numbers, too. This prevents having to search for the correct tracks for too long.
It's in the nature of RPGs that nothing ever goes 100% according to plan. The players always surprise you with new ideas or alternative courses of action. This results in scenes during the adventure that need to be improvised. For these sequences, it helps having one or two backup tracks "just in case." The players will appreciate it if the GM is prepared for everything. In story telling games with no pre-determined plot, it's even standard procedure to prepare a random selection of tracks.
Pro tip: Your own audio archive
The more you deal with background music for tabletop RPGs, the larger your music library will become. What starts out as a small playlist can grow to a vast library of soundtracks over the years. This is very helpful if you're playing with a fixed group. Always using the same tracks can get quite repetitive. Your players will associate titles with previous adventures, which doesn't help the atmosphere. In order for this not to happen, you will regularly have to use new tracks.
A little tip: If you like the soundtrack of a film, show or video game, write it down. Listen to the respective playlists on Amazon or YouTube and add any good tracks to your audio library. This ensures that you have a continuous supply of new music.

The ideal equipment for good sound quality
While GMing, your audio equipment should be simple and easy to use. You need a mobile phone, tablet or a laptop where you can easily see the whole playlist and can quickly select the tracks. Always use an external speaker. The internal speakers – both in mobile phones and laptops – usually sound feeble and hollow. A portable Bluetooth speaker is enough. They are especially suitable for conventions, as they are lightweight and don't take up a lot of space.
If you're playing at home, you can of course use your stereo or any other audio system you have via Bluetooth. They usually have a fuller sound, perfectly suited for epic soundtracks with lots of bass.
If you want to use sound effects, we recommend using a streamdeck by Elgato. Every button on it can be programmed with a sound file. This way, your sound effects will really just be a button press away, and you can trigger them at the perfect time.
Summary: Background music is a must for Tabletop RPGs
Background music is a huge boost for the atmosphere in your game sessions. And it only takes very little time to prepare it. There are hundreds of great tracks on the web which you can use for your intended mood – many of them for free (see above for suggestions). Just don't make the mistake of playing your music continuously without breaks. Pick out the tracks you want for your scenes. Then your background music will definitely achieve its desired effect.
If you want to use sound effects, we recommend using a streamdeck by Elgato. Every button on it can be programmed with a sound file. This way, your sound effects will really just be a button press away, and you can trigger them at the perfect time.